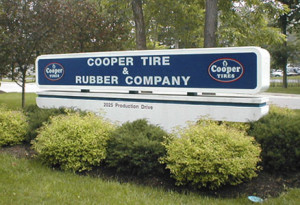 These signs are just that: a monument to your business and a message to your customers that says we're strong and we're here to stay! They can be a lasting, and permanent form of identification that will serve you well, long into the future.
Crafted from a variety of materials and methods, our monument signs promote an image of stability and enhance your business identity.
Call 419-228-SIGN (7446) or 1-800-542-6636 and allow us to submit a top-notch monument sign design that best fits your business and location.