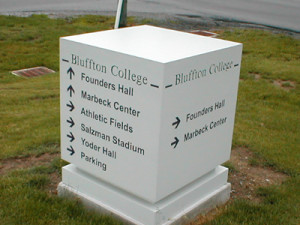 Directional Signs assist in directing your customers to their proper destinations.
A cohesive directional sign system utilizing a common theme, design, color scheme or a combination of these will reinforce your business identity.
Call 419-228-SIGN (7446) or 1-800-542-6636 and allow us to design a directional sign that best fits your business and location.