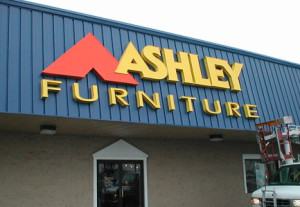 Dimensional Letters, whether illuminated or not, create attractive art on your business building, and become an inviting symbol for your customers to follow... right in through your entrance door.
They are available in a nearly unlimited array of colors, materials, and sizes. Use your existing logo, or we can design one for you.
Call 419-228-SIGN (7446) or 1-800-542-6636 to learn if dimensional letters are the best choice for your business.